The latest Fairport News
Page 16 of 19
Tuesday December 16th 2013
In this issue
Roger's Ramblings
What's New?

Fairport Data Exchange
FieldRex
PocketPAM2
PAM
PDP - Precision Data Processor

What's Coming?

PAM Share - share your PAM data online
PAM & PocketPAM2 Translations
PDP Lite - by popular demand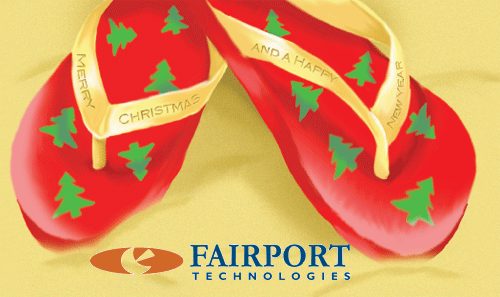 Season Greetings from the Fairport Team!
Roger's Ramblings
Year number 25 for Fairport has come to an end.
Thanks to all our clients, new and old for making it a great success.
From where we sit we hear about the fortunes and disasters of farming. While parts of the Australia have just experienced possibly the best year in memory, others are suffering drought and possibly the lowest rainfall ever recorded for a year. That's farming I guess.
Staff Matters
At the end of this year we bid farewell to Mikhail Beloshapkin who is returning to Russia to live after six and a half years with us here in Western Australia. Mikhail has been responsible for all the development work in the PDP (Precision Data Processor) software and the development of the data transfer technologies behind the PocketPAM2 system. We expect that Mikhail will continue working with us in some capacity when he gets back to Novosibirsk.
A few weeks ago Saeid Pahlevan joined our development team. Saeid is Iranian by birth but has been in Australia for nine years. He has degrees in Mathematics and GIS Photogrammetry and Surveying. His past experiences include 11 years developing specialised mapping systems for the Iranian government, several years working as a developer behind the scenes of the internet service provider Westnet here in Perth, some time with NGIS, a Perth based GIS software developer, several years with the WA Department of Environment, again developing mapping software (web-based) before a 2 year stint with Micromine, a developer of 3D software systems for the mining industry. Saeid has been thrown in at the 'deep end' here with (initially) taking over development of the PocketPAM2 and FDE data transfer technologies from Mikhail.
Colin Booth enjoyed a 6 week break in the US during August-September. He and his wife traversed 7 US states on a Harley Davidson covering 7,000 mile in total. He said it was a great experience and is looking forward to doing it again (covering different states) in 2015.
Manuel Silva Castillo took a few weeks off to fly back to visit his parents and friends in Columbia during the past few months.
My Travels
To Queensland ...
We were invited to send someone to Ayr in Far North Queensland during October to run a 2 day training event for members of the Sugar Research Australia team in the Burdekin area. I went for the trip and enjoyed meeting some of our clients from that area and a room full of extension officers from various research and advisory organizations. The trip was well worth the time and we look forward to seeing some renewed enthusiasm from the people in that part of the world in 2014.
To Russia ...
In early November, I flew to Russia for a week. On the Monday I was in Moscow to meet with Tony Stamford (our man in Moscow) to check on his 'irons in the fire' in that part of the world. It is quite amazing what is happening in the former Soviet Union.
That night I traveled to Bryansk (SW of Moscow, 6 hours by train) to visit a team of people who operate a formidable farming operation in that area for the Tuesday and Wednesday. In the past 2 years they've developed 33 cattle farms, all with state-of-the-art cattle handling systems, which will, when in full swing, be running around 4000 Angus breeders each. They have kicked it off by importing 20,000 heifers from Australia and 80,000 from the US. They are also in the process of setting up a chicken meat business (a series of chicken sheds, from breeders to growers) that will be producing 100,000 tonnes of chicken meat per year and a 45,000 head cattle feedlot. All quite amazing. They are also building their own slaughter houses for both the chicken and beef operations: the beef slaughter house to cater for 450,000 head/year, chicken: the 100,000 tonnes. They also have their own feed mill (to produce 300,000 T/year ... to feed the chickens) and are well advanced with building their own (4 story) offices near the slaughter houses. When in full swing they expect to be employing 19,000 people across their whole business! And ... in case that isn't enough, they already have Russia's largest pig operation which is located in another part of the country.
Then back to Moscow and then to Stavropol for Thursday and Friday morning (2 hours flight south of Moscow) to visit our clients (Irrico) who have been very busy acquiring as much excellent cropping land in that area as fast as the system allows. It seems "red tape" gets in the way of rapid progress. They are aiming for a total operation of around 50,000 Ha. of which 40,000 Ha will be irrigated by centre pivots. I understand their first harvest (just completed during their last summer) was from around 20,000 Ha, of which 15,000 Ha was irrigated. I didn't get to the farm unfortunately, it is located an hour or two from the city, but spent time in their head office and had a chance to meet the senior farming and accounting staff, face to face.
After another day of meetings in Moscow (with the Vice President of our newly appointed Ukraine agents, based in Kiev) it was time to head back home.
To China ...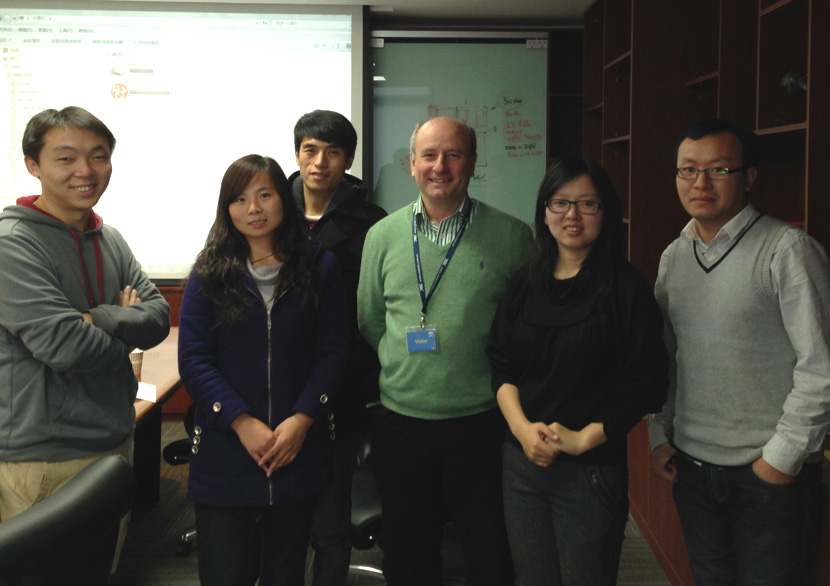 In late November I flew to China to run a 2 day training session for a client who happens to operate China's largest wine grape vineyard operation. This company is an offshoot of the company that manufactures HTC mobile phones and ViaTech computer motherboards and chips. The CEO of the wine business also sits on the board of HTC. He got excited about PocketPAM2 when I showed him. I guess with HTC operating on an Android operating system... he could see HTC sales in it! The wine/vineyard business occupies a floor of the ViaTech building which is on the outskirts of Beijing in a technology park (right next door to Google's main China office).
They already have 2 wineries and are in the process of building up the area under vines to 1000 Ha. They also operate an extensive vine nursery operation.
I was very impressed at how well the vineyard team had been running PAM over the past year and their depth of knowledge. It was obvious that all the trainees had dedicated a lot of time in studying the workings of PAM. As a result the training they needed was at an advanced level. The trip was well worth the effort. I learnt a lot about the subtleties of growing grapes in China and they were very appreciative of the the advanced training.
To Malaysia ...
In early December I attended a conference on Plantation Management in Kuala Lumpur at which we were a sponsor. The purpose was to learn more about best management practices in the plantation sector and to meet with some of the major players in that market. It was good to meet with some of our existing clients from Laos and to talk with the leaders in the field of guiding plantation owners in best management practice and sustainability. This market sector (particularly the Oil Palm sector) is booming but has considerable challenges in dealing with criticism from environmentalists and other lobby groups.
Having done all of those trips in quite a short time, it is good to be back in the office and back to normal living again.
What's New?
FDE - The Fairport Data Exchange
We mentioned the development of the "FDE" in the last newsletter. Shortly after that we went live with this technology. People are now using the FDE to transfer their PocketPAM2 and PAM-FieldRex data to and from their PAM software.
FieldRex - Free for your consultant - to send you his recommendations
FieldRex was released and went "live" at the same time as the FDE. To get a good understanding of how FieldRex works and how your consultants can seamlessly transfer recommendations to your PAM (and PocketPAM2), please visit the dedicated web page.
See also the story below regarding our new PAM Share web site which will enable to you to share your PAM records on line, with whoever you like
PocketPAM2
Since the beginning of 2013, there have been a total of 30 enhancements made in PocketPAM2. They include a number of useful reports that PAM transfers to the device. With the exception of a few of them, they have all been at the request of the users. Thanks for the feedback.
During October we added a new module: the Inventory of Harvested Produce. This new module operates in the same way as the same module in PAM and includes support for the new PAM, Grain Contracts system as well.
We are very encouraged by the number of clients who have taken up PocketPAM2. Thank You! The number of licenses "out there" has gone well past 500 and on the way to 1000. Obvioulsy it's helping our PAM clients in their efforts to capture more and more data in the field. The more and better the data, the better PAM will work for you.
One of our long-standing clients made a point the other day that thanks to PocketPAM2, he is "finally getting all the benefits from PAM that I always wanted ... and I'm hardly ever sitting at the computer!"
PAM
PAM development never stops.
During the past months the following has been added or overhauled:
Harvested Produce Contracts: During October we added a new module in PAM that enables you to add grain contracts and record deliveries that fill those contracts. To get a full understanding of how this works, a help file can be downloaded from our web site. Fairport Club members: Look for it under the "Data Entry" section of the Support Files web page .
Cultivar Mixes: This new feature is specially designed for those of you who plant seed mixes of pasture seeds. It enables you to give the mix a name and to define the mix in terms of a set of cultivars. The option can be switched on via the "Cropping" tab under "Customise your PAM program..."
Livestock Activities Diary: this screen has had a 'behind-the-scenes' overhaul to improve its speed of display.
Individual Animal Records: Export to XML File - this feature was added with exporting to Sheep Genetics in mind. The export file created by PAM will be compatible with their requirements.
Food Crop QA Report: This report has had a layout overhaul. You can get at this report via the QA Reports menu in PAM. Search for Planned Jobs - If you check the options on the Tools menu in the Paddock Activities Dairy, there is new option that will switch on the Plan number search feature. This will enable you to rapidly locate a job by it's Plan Number in the Paddock Diary.
PDP - Precision Data Processor Recent work done on the PD software included a revamp and some fixing of some of the variable rate outputs.
What's Coming?
PAM Share - Share your PAM data online
We are currently working on a web site for the exclusive use of Fairport Club members (who have subsribed to use the FDE) that will enable them to share their data online with whoever they like. Right now there is an example of this site up & running: http://pamshare.com.au
The PAM Share web site will work on any sized screen - iPhone, Android, iPad etc.
How will it work?
Firstly, from within PAM, you nominate that you want to use PAM Share.
You choose how often you want to refresh the data on PAM Share
PAM then prepares certain reports and uploads them to your dedicated area on the PAM Share web site at the time intervals you nominate.
You nominate who are you are prepared to allow to visit your dedicated area on the PAM Share web site - and also if the guests are entitles to view your financial reports.
What will it show?
Your farm map - which can be used to choose the paddocks for the paddock-wise reports
Your Year-to-date Annual Paddock Summary report for each paddock (also past years, if you like)
Any Paddock Recommendations that your agronomists may have recorded for you and if they were applied or not
A Year-to-date financial summary and pie chart for each paddock (only viewable by the guests of your choice)
Paddock Crop Rotations
Various livestock reports including: Stocked Paddocks, Category-Mob numbers, Empty Paddocks.
... and we expect as time goes by, you will be asking for more features .. and we'll be happy to hear from you.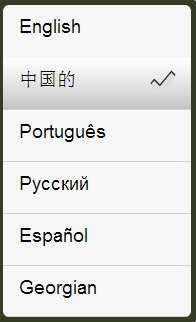 PocketPAM2 soon to be in 6 languages
Our Chinese clients in Beijing were very excited about using PocketPAM2 ... and in the past week a member of their staff has translated PocketPAM2 into Chinese!
We'll be releasing this version soon. Meanwhile translation into Chinese of the PAM program is also going ahead as this newsletter goes to air.
PDP Lite By popular demand! ...
We have been told by many that the VRT (Variable Rate Technology) recipe builder in PDP is the best out there. We have also been told there is a need for a light weight application that can take files from other software that are ready for converting into variable rate recipe files for (potentially) a number of different controllers. The end result of this will mean that the one recipe file can be sent to different controller types. This will be especially useful when you change to a new brand of controller and want to use your old recipe maps.
Work on this application is under way and we hope to release it within the first quarter of 2014.