Success Stories
Our track record
Fairport is proudly Australian. We have been Australia's leading developer and distributor of farm production recording and mapping software since 1988 with our flagship product PAM. Starting out in 1988 as a tool to record the daily events on a farm, PAM has developed and grown into a powerful farm and horticultural management information system as a result of the feedback from Australia's cutting edge primary producers and the requests of organizations like leading government research organizations (CSIRO), the state Departments of Agriculture, the Cooperative Research Center for Viticulture, Grape and Wine Research and Development Corporation and many corporations and agronomy groups both small and large.
Since 1997, Faiport we have been actively marketing our products internationally. From South Africa to the UK, US, Canada, South America, New Zealand, South East Asia, The Middle East, North Africa, Russia, Europe. Our PAM and PocketPAM2 software is now available in several foreign languages ... Russian, Portuguese, Spanish and in 2013-4 we are adding Chinese. PocketPAM2 is also switchable at runtime to all of those languages plus to Georgian.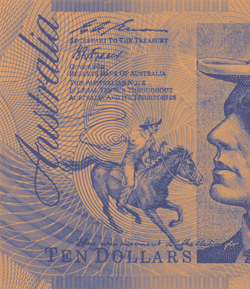 Although Fairport is sometimes perceived to be catering for only the larger farming enterprises, the majority of our clients are family farming, grape growing and horticultural operations. We pride ourselves in our ability to cater for the needs of the corporate agriculture sector as well. Our list of clients is a who's who of the primary production sector both in Australia and in the other countries we service.

Our carefully chosen software development tools and underlying database systems have stood us in good stead in this regard. We also have a group of very talented and professional developers, who arrived at Fairport with significant skills.

Annual sales of PAM continue to grow. PAM enjoys a market share of around 60% in the Australian farm production recording software market, with the other 40% being shared amongst 10 or more other programs and some farmers using spreadsheet software. A national survey has shown that PAM software had a satisfaction ('would buy again') factor of 89% which was the highest rating of any farm software.
Fairport was the first agricultural software company to release software for both Palm and PocketPC hardware platforms. Pocket PAM was first released in August 2000. In August 2012 we launched "Apps" for iPhone, iPad & Android devices which synchronise data with all our various 'flavours' of PAM software.
Fairport's FarmStar system was Australia's first and remains Australia's only precision farming software suite catering for farmer's cross-hardware platform needs. FarmStar can read in data from premier precision farming hardware manufacturers from the USA, UK, Europe and Australia. We have formal agreements with the major players in the precision agriculture market: John Deere, AgLeader, AgCo, Raven and long standing cooperative arrangements with TopCon & Farmscan.
Throughout our time in business we have had many dealings with agribusiness corporations including creating specially branded versions of PAM or unique programs for their specific needs.


Specially created or customized programs have been built for the following clients:
• UWL Ltd (Universal Waldeck Limited): Specialized software to manage a 640 Ha wildflower farm with up to 200 employees.

• Michael Castor & Associates: Specialize software to manage the scheduling of a team of agronomists.

• AgWA (WA Department of Agriculture), CSIRO: Specialized software which accesses "Pastures from Space" data from the WA Department of Land Information web server and delivers it to farmers in graphical format.

• South Australian Department of Agriculture (SARDI): Specialized software to manage research projects.

• Pacific Seeds: Customized PAM Enterprise for their specific requirements. PacSeeds has offices around Australia, South America and elsewhere. They specialize in pedigree seed production. Fairport added special features to PAM Enterprise to cater for their special needs.

• Dovuro Seeds: Customized PAM QA Plus for their specific requirements. Similar to PacSeeds, but Dovuro's focus is pedigree Canola. Fairport enhanced aspects of the Crop Monitoring system for Dovuro. These features now form part of the general PAM products.

• Hardy Wines (Constellation Brands): Customized PAM for their specific requirements. Hardy Wines worked very closely with Fairport through 1999-2004, during which time many new reports were added to PAM as well as the Sprayer Calibration system, the Timesheet Data Entry screen, the Spray Work Sheet, Special QA/EPA Reports.

• Pulse Australia ("Great Grains"): Customized PAM for their specific requirements. Fairport developed the special QA Register Section of PAM for Pulse Australia and Pivot Ltd.

• Pivot Ltd: (Now Incitec Pivot Fertilizer) Customized PAM for their specific requirements. Worked with Pivot during the early days of Precision Agriculture to develop features in the FarmStar module. Worked again with Pivot during 2000-2003 developing additional QA features in PAM, along with Pulse Australia.

• Syngenta: Customized the PAM Enterprise system for their specific requirements. Fairport worked closely with Syngenta, in conjunction with Barret Burston Malting and Landmark agronomists through 2002- 2006 during which time we hosted a PAM Enterprise System in our office for the Malting Barley industry.

• Treasury Wine Estates: (World's largest vineyard operator) Customized the PAM system for their specific requirements. Foster's have rolled out the PAM Viticulture system throughout Australia and in due course will do the same in NZ and the US. Nine months of work went into building special interfaces in their Grange Wine Industry Module and also their accounting software -Oracle Accounting. In addition, enhancements to PAM's Crop Monitoring system, Timesheet Data Entry and Laboratory tests systems were done. Features added to PAM by Fosters included: Comprehensive Weather Station records and Machinery Maintenance Scheduling.
• E & J Gallo: Customized the Grape Forecaster system for their specific requirements. Gallo's were our first US based clients on Grape Forecaster and requested US Imperial units of measure support. This was done and delivered inside a week.
• Saratoga Holdings: (World's leading macadamia producer) Customized the PAM system for their specific requirements. Substantial enhancements to the PAM UltrCrop software have been done for Saratoga on behalf of the Macadamia industry. Some of this work was funded by HAL (Horticulture Australia Ltd). Post harvest management of their nuts has been the main focus of the enhancement work. In addition, data entry of pest populations and chemical treatments by "Pest Management Zones". These zones are digitized on their orchard maps (based on sections of their orchards that need to be pest-managed uniquely) and data is collected using the gpsScout (handheld) software. Map reports showing pest populations were developed to support this new technology.
Read about PAM - PDP (Precision Data Processor at work in Macadamias)
• Landcorp Farming Ltd: (NZ) Customized the PAM Enterprise system for their specific requirements. Landcorp is New Zealand's biggest farming operation (by far) with 116 farms, 500 staff. Customization and enhancement of PAM Enterprise was performed over an 18 month period. In additional, Fairport built interfaces into their accounting system - Microsoft Navision
• Macquarie Agricultural Services: Customised PAM Enterprise for their South American operations in Sao Paulo, Brazil
• DAL Holdings: Customised PAM Enterprise for their huge alf-alfa operations on the banks of the Nile in Sudan
There are many more success stories. If you would like to know about our clients in your niche area of agriculture or horticulture, please contact us and we will be happy to provide you whatever information we can.